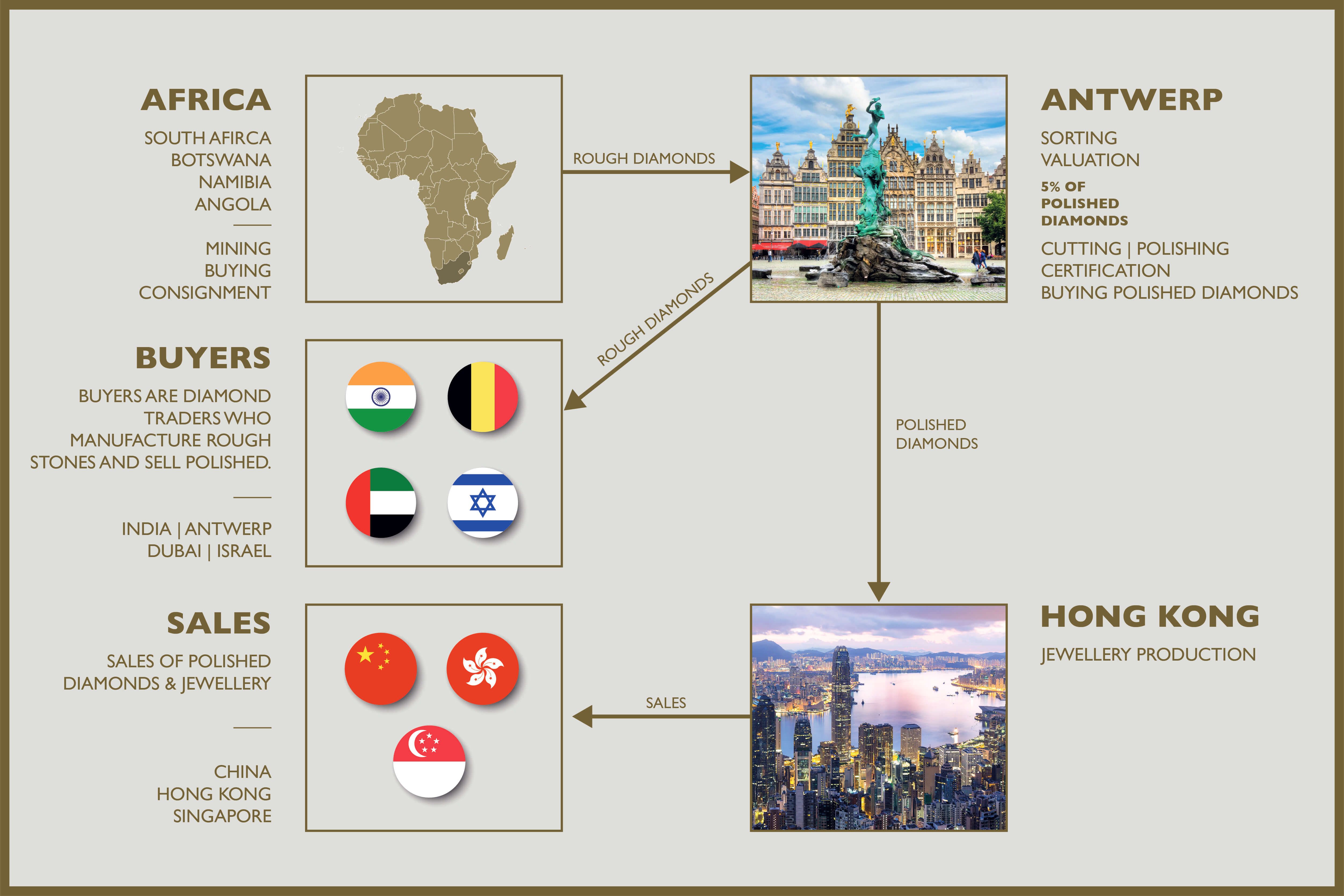 Diamond Market
Today there are three major diamond trading markets - Antwerp, Tel Aviv and Dubai. Manufacturing centres or more specialised markets include Mumbai, Hong Kong, Shanghai, New York, Johannesburg but according the industry figures, 84% of all rough trading and 50% of all polished trading is conducted through Antwerp.
Simplistically, rough diamonds are mined all around the globe and then sold to manufacturers to polish. The polished is then put in to jewellery and sold.
The diamond market is a very dynamic market and mostly interdependent. Many deals conducted in the industry are done so on the shake of a hand (mazal) to seal a deal and an understanding of good faith that the buyer will pay.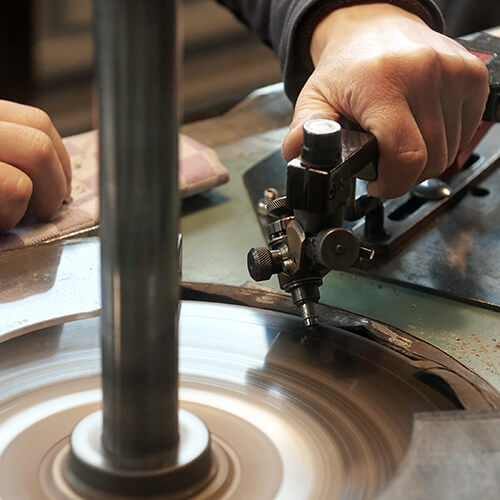 THE VALUE CHAIN
Rough diamonds are very subjective in value and as such, it becomes a challenge to truly understand the intrinsic value of a rough diamond as it is different for each cutter. Every manufacturer will have his own demand and gaps in his inventories and as such will try to fill these gaps first whilst also trying to maximise the potential of each rough gem.
Due to the challenges of subjective valuations, different miners and diggers have adopted different approaches to sell their rough diamond productions. The larger and more dominant companies use a guaranteed supply model to a set customer base and test prices through market tenders or auctions. Smaller miners or diggers prefer to sell on tender or auction in the marketplace or occasionally selling directly to a known buyer, depending on cash flow positions.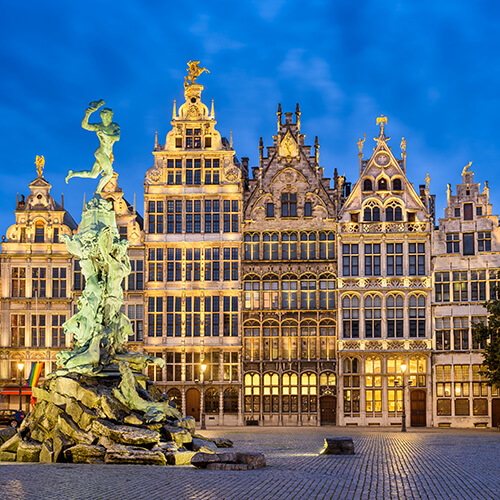 GLOBAL TRADE
Antwerp is one of the major trading markets and has been at the centre of the diamond industry for the last 500 years as it was the major cutting and polishing centre for centuries. These days only a few specialised cutters remain, but the city has the infrastructure for much of the rough trade today. With over 1,500 registered diamond companies in Antwerp it is part of the World Federation of Diamond Bourses (WFDB) and boasts four of the major diamond exchanges around the globe. It is the only centre around the world to have permanent representation from all the big global mining companies - De Beers, Alrosa, Rio Tinto, Dominion, Grib and Gem diamonds.
The Israel diamond exchange consists of 5 interconnecting buildings and is considered as the most technologically advanced bourses around the world. With over 3,000 registered diamond companies, there is a niche market for bespoke polishing and polished trading. With exports more than $4billion in 2017 the contribution to the economy of Israel cannot be understated.
Dubai is the youngest of all the major diamond trading centres having only been established this millennium. The attraction of a centre in a tax-free zone coupled with unclear tax structures in Belgium, allowed for many companies to re-structure themselves and have Dubai as a base whilst maintaining their Antwerp companies.